Maxiwoods – Wood Furniture For Life
Because life's too short for ordinary people. Maxiwoods stand among the top quality solid wood tables manufacturers. Discover an undiscovered world of luxury. At Maxiwoods we create the products from pure hardwood, sourced from sustainably managed forests, promoting ecologically responsible design. Maxiwoods is uniquely crafted, eye-catching furniture piece. Natural elements of Maxiwoods handmade wood tables make your living room warm and inviting.
Maxiwoods proudly creates custom epoxy resin river tables. Epoxy tables are made of the best selected wood with the highest quality epoxy resin.
Maxiwoods custom solid wood tables are functional and serve as a centerpiece or vignette with enough room for your guests to put down a drink when you're entertaining. Your coffee table is just as unique as your accessories. As the centerpiece for any living room or entertainment space, the coffee table sets the tone for the environment. It must be unique and represent the sense of an entire room. Such is a solid wood table set in a dining area. Maxiwoods will help you desing and create unique and gorgeous piece of furniture which will set a style for entire space.
Maxiwoods custom wood tables are made of natural elements of solid wood and base from a variety of materials such as; steel (black matte or black shiny) to make our furniture versatile and usable tables. Darker walnut colors tend to go better for a more traditional look, lighter tones highlight modernism.
Every salvage tree has a story. We study each piece of wood and show its uniqueness. We interact with every tree and log, finished piece and each customer individually. Be surprised by the various types of table designs we offer. Because of the nature of the wood, all table designs are unique. Traditional or contemporary, you can tailor your table to match your style and room decor. Every this is sustainably harvested.
We offer both live edge or flat. Live edge, also known as a natural wood tables edge, is a style of furniture where craftsmen incorporate the natural edge into the design of the table. Live edge tables are crafted from a salvaged tree. Their rings represent history which makes every table authentic. Live edge tables texture sets them apart from regular solid wood tables. They are both stylish and long-lasting. Keep in mind wider and larger slabs come from older and bigger trees, that is the price is higher.
Our tables come in rectangular, square and round shapes. Square and round coffee tables work well with sectional furniture. Oval and rectangular work best in smaller rooms.
Our frames come in steel with a variety of shapes such as; trapezoid, square, u-shape, pedestal base or X base.
The materials used in furniture production are environmentally friendly. We offer black walnut wood, mango, walnut, ash, oak, maples and fer.
Oak is one of the most proliferous kinds of wood. Because it is easy to stain and cut , it makes it cost effective.
Maple is naturally light in color but darken under a certain degree of light. The wood grain of maple is exceptionally fine. Maple is a great choice for casual interiors.
Walnut is rare and so the price of walnut is higher than other wood. It has an irregular texture and rich chocolaty color. Walnut pieces create a posh and luxurious vibe in interior design.
For smaller rooms we suggest rectangular or oval table shapes. For large sitting configurations choose square or round coffee tables. Scale and measurements of the coffee table should be based on the sofa's total length. Your coffee table should be no more than two-thirds of your sofa's total length. Always remember to leave enough space for legs. The height of your coffee table should be the same height as your sofa.
Maxiwoods creative designs allow you to add the wooden dining table to even the most contemporary dining rooms with ease. Darker wood such as mahogany or walnut look good in a traditional room. Steel plated legs give extra shine and modernism to the warm wood tones, bringing the traditional material up to date.
All woods must have a finish – that's the rule. Deciding what finish to choose may be challenging.
A finish protects the wood from moisture, sunlight, scratches and any other impacts.
The wood looks a lot better with a finish because it enhances the wood.
Most popular finish for dining tables is stain. If you choose cherry it will perfectly fit classic traditional style. If you are thinking of oak or maple it will fit ideally for a country or cottage look. And finally, if you pick dark (grey, black or brown espresso) stains those are winning colors to match modern design.
Because of the size and weight of our tables, we offer white-glove or entryway delivery to ensure tables arrive safely. White-glove service will deliver the item inside your house and into the room, perform light assembly and remove all the packaging.
Entryway service will deliver the item to the first room of the address. The receiver is responsible for unpacking and removing packaging material.
Our delivery service will contact you prior to delivering an item.
Please let us know in advance if there will be any delivery challenges at your home.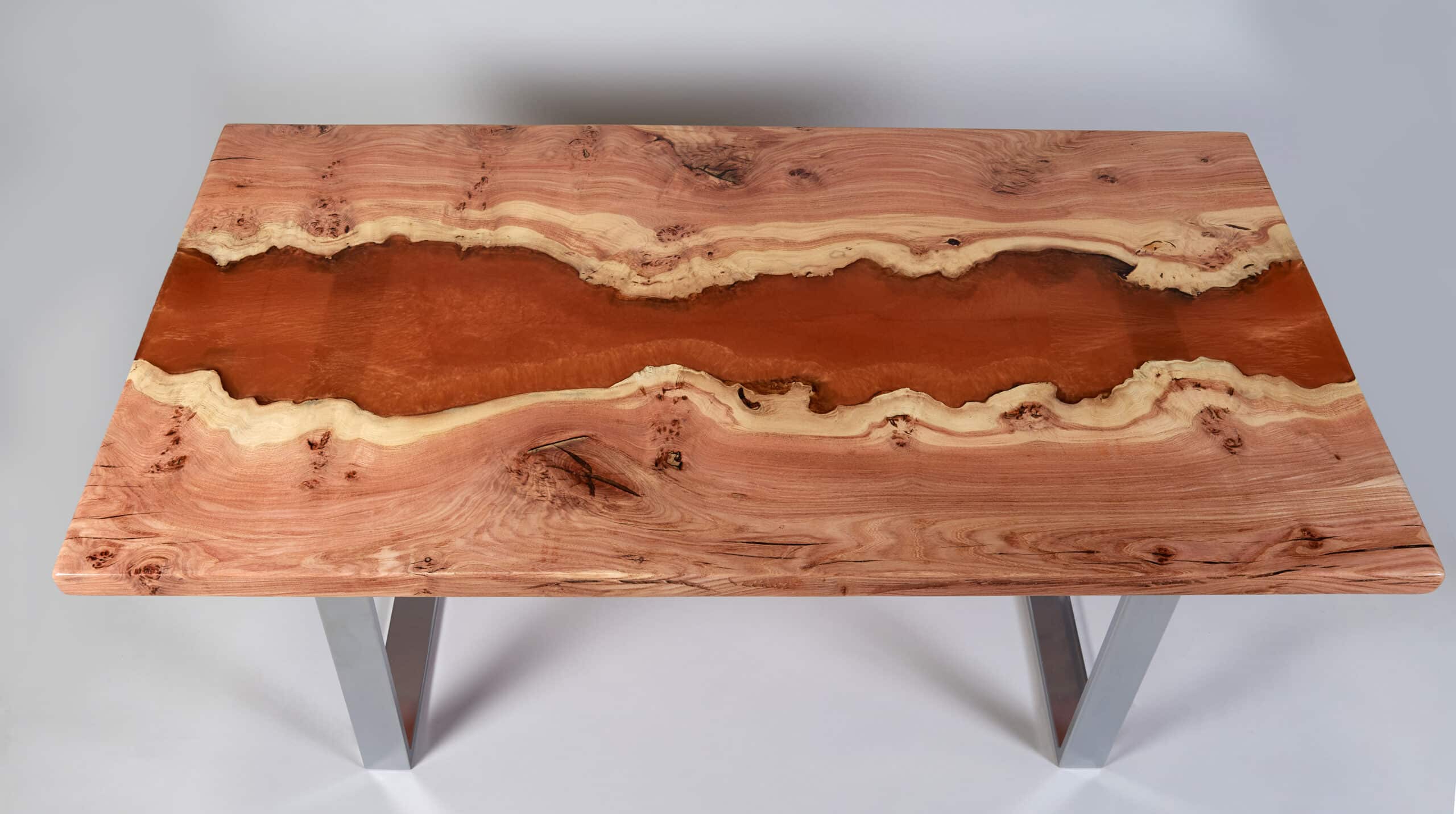 Why Us?
24/7 Support
Got any questions or ordering/shipping/delivery difficulties? We're here for you to clarify any moment at any time.
Free Shipping
We'll take care of shipping expenses to make your life easier. Just order the product and make the necessary payment.