A dining table often stands as a centerpiece in many homes, a place where meals are shared, memories created, and stories told. For those looking to invest in a custom dining table, the choice of wood is crucial. The type of wood not only influences the table's aesthetic but also its durability and longevity. Let's delve into the world of woods and explore the best options for custom dining tables.
How to Choose Wood for a Dining Table
The dining table serves as a pivotal piece of furniture in any home. It's not just a place to eat; it's a hub of family interaction, a workstation, and often a decorative centerpiece. Given its significance, the choice of wood for your dining table is crucial. This guide will walk you through essential considerations when making that choice.
1. Understand the Wood Types
Broadly speaking, woods fall into two categories:
Hardwoods: Derived from deciduous trees like oak, walnut, and cherry. They are generally denser and more durable, making them ideal for furniture that sees heavy use.
Softwoods: Sourced from coniferous trees like pine and cedar. They tend to be lighter in color and weight, and though they can be used for tables, they might not withstand heavy-duty use as well as hardwoods.
2. Consider Durability and Usage
Do you have children? Do you host large gatherings often? Or is the table more of a decorative piece?
High Traffic: For tables that will see daily use and potentially some rough handling, go for durable woods like oak, maple, or walnut.
Decorative: If the table is more decorative and won't see as much heavy use, softer woods like pine or even more delicate hardwoods like cherry could be suitable.
3. Aesthetic Appeal
Different woods offer various colors, grain patterns, and textures:
Rich and Dark: Woods like walnut and mahogany offer deep, rich colors.
Light and Airy: Woods like maple, beech, and pine offer lighter shades.
Unique Grains: If you want a distinctive grain pattern, consider oak or ash.
4. Climate and Maintenance
Woods react differently to humidity and temperature:
Stability in Varying Climates: Woods like teak or white oak are less prone to warping in fluctuating humidity.
Maintenance: Some woods may need regular oiling or special cleaning agents. For example, teak often benefits from occasional oiling to maintain its color.
5. Sustainability and Source
In today's ecologically-conscious world, the source of your wood matters:
Reclaimed Wood: This is old wood repurposed from structures like barns or warehouses. Not only is it eco-friendly, but reclaimed wood also brings a rustic charm and history to your space.
Certified Wood: Look for woods certified by organizations like the Forest Stewardship Council (FSC). This ensures that the wood was sourced from responsibly managed forests.
6. Budget
The price range can vary significantly based on the type of wood:
More Affordable: Woods like pine or certain types of oak can be more budget-friendly.
Pricier Options: Exotic woods or woods like walnut tend to be on the higher end.
7. Personal Touch and Customization
Consider how the wood can be customized:
Staining: Woods like oak or cherry take stains well, allowing you to achieve a desired shade.
Craftsmanship: Certain woods, given their grain and texture, can be intricately carved or designed, offering bespoke craftsmanship.
Top 8 Wood for Custom Dining Tables
Oak wood for Custom Dining Tables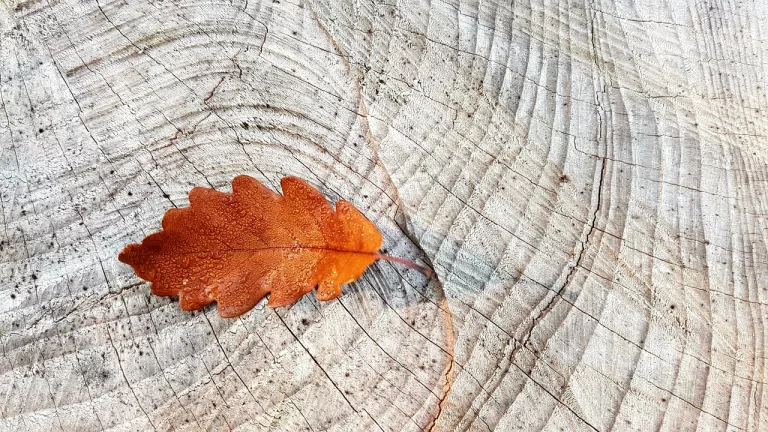 Oak is a hardwood predominantly found in the northern hemisphere, spanning North America, Europe, and Asia. Its robust nature and elegant appearance have made it a popular choice for furniture-making for centuries.
Characteristics
Grain: Oak has a distinct grain pattern. The straight lines, arches, and flecks are often highlighted when the wood is stained, enhancing its natural beauty.
Color: Oak wood ranges from a light tan to a medium brown. The color can slightly darken as it ages.
Density: Being a hardwood, oak has a high density, which results in remarkable strength and hardness.
Why It's Good for Dining Tables
Durability: Oak is robust and can withstand daily wear and tear. This makes it perfect for high-traffic areas like dining rooms.
Aesthetic Appeal: The prominent grain of oak offers an organic and upscale look, which can fit both rustic and modern interior styles.
Pros & Cons for Dining Tables
Pros:
Longevity: Oak dining tables can last generations if cared for properly.
Resistant to Wear: Its hard surface is resistant to dents, scratches, and stains.
Stable: Oak is less likely to warp over time compared to some other woods.
Cons:
Weight: Being a hardwood, oak tables can be heavy, which might pose challenges in moving or rearranging.
Cost: Quality oak wood can be pricier than some other types of wood.
Maintenance: While oak is low-maintenance, it still requires periodic care to maintain its look.
Interesting Facts
There are over 600 species of oak, but the most commonly used for furniture are red oak and white oak.
Oak has been used in shipbuilding historically because of its strength and resistance to decay.
Oak barrels are favored in wine and whiskey making as the wood can add specific flavors to the drink.
What You Should Know
When purchasing an oak dining table, ensure you're getting genuine oak. Some manufacturers may use oak veneers on less expensive wood. While this can still look appealing, it doesn't offer the same durability as solid oak.
How to Take Care of It
Cleaning: Wipe your oak table with a soft, damp cloth to remove dust. Avoid using chemical cleaners as they might damage the finish.
Protection: Use placemats or coasters to prevent direct contact with hot dishes or wet cups. This can help prevent stains and heat marks.
Sunlight: Keep the table away from prolonged direct sunlight to prevent discoloration.
Maintenance: Every few years, consider resealing or refinishing the table to maintain its luster and protect the wood.
Humidity Control: Try to maintain a stable environment. Extreme changes in humidity can cause wood to expand and contract, potentially leading to cracks.
Walnut wood for Custom Dining Tables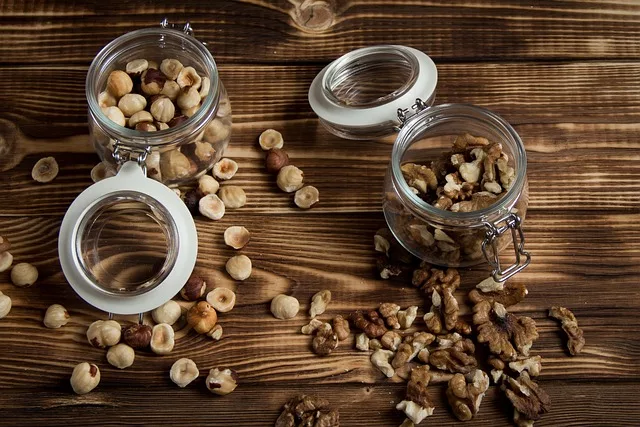 Walnut is a rich, dark hardwood primarily sourced from trees belonging to the genus Juglans. Native to the northern hemisphere, particularly North America, Europe, and Asia, walnut has been cherished for centuries due to its depth of color and versatility.
Characteristics
Grain: Walnut boasts a straight to wavy grain pattern, creating a dynamic visual texture that's often enhanced when polished or finished.
Color: Freshly cut, walnut has a creamy hue, but it's the heartwood that's most valued, ranging from a deep chocolate brown to a purplish-black. Over time, this heartwood can develop a rich, golden hue.
Density: It's a medium to hard wood, offering a balance between durability and workability.
Why It's Good for Dining Tables
Luxurious Appearance: The dark tones of walnut can impart an air of sophistication and luxury to a dining room, making it a focal point.
Versatility in Design: Whether aiming for a contemporary look or a classic aesthetic, walnut's unique grain and coloration can fit a variety of styles.
Strength: Walnut, being a hardwood, offers a robustness that can stand up to daily use.
Pros & Cons for Dining Tables
Pros:
Aging Gracefully: Unlike some woods that may degrade with time, walnut's coloration can become more refined and beautiful as it ages.
Unique Patterns: No two walnut tables are the same due to the wood's distinctive grain patterns.
Stability: Walnut is less susceptible to warping compared to softer woods.
Cons:
Cost: Given its desirability and the decreasing availability of walnut, it can be one of the pricier wood options.
Susceptibility to Scratches: While durable, its dark color can make scratches more noticeable. However, these can often be sanded out or refinished.
Light Sensitivity: Prolonged exposure to direct sunlight might bleach the wood over time, altering its color.
Interesting Facts
The oldest known walnut trees are about 1,000 years old and can be found in Kyrgyzstan.
Apart from furniture, walnut has been traditionally used to make gunstocks due to its shock resistance.
Walnut trees produce chemicals that can inhibit the growth of other plants around them, a phenomenon called allelopathy.
What You Should Know
When considering a walnut table, be aware of the difference between solid walnut and walnut veneer. Veneer involves a thin slice of walnut placed over a cheaper wood. It can still look stunning but doesn't offer the same durability or longevity as solid walnut.
How to Take Care of It
Cleaning: Use a soft cloth dampened with water and mild detergent to wipe away any spills or marks. Dry immediately with another soft cloth to prevent moisture damage.
Protection: Employ placemats, tablecloths, or coasters to minimize direct contact with hot or cold items, reducing the risk of marks or stains.
Avoid Sunlight: To prevent the wood from lightening over time, avoid placing the table under direct sunlight or use UV-resistant finishes.
Regular Maintenance: Every few years or when the table looks worn, consider re-oiling or refinishing it to restore its original sheen and protect the wood.
Humidity Management: Like all woods, walnut can be affected by humidity. Maintaining a consistent indoor environment can prevent the wood from swelling or contracting.
Cherry wood for Custom Dining Tables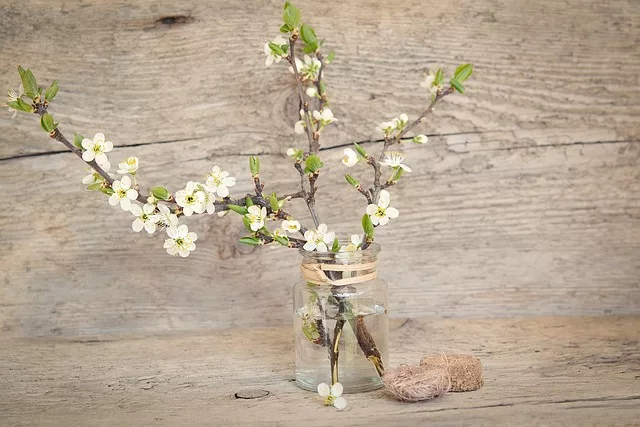 Cherry wood originates from the cherry tree, predominantly found in North America, particularly in the Eastern US. Known for its smooth texture and luxurious look, it's a favorite among furniture makers and woodworkers.
Characteristics
Grain: Cherry wood showcases a fine, straight grain, sometimes interspersed with wavy or curly patterns. This intricate grain structure adds to its beauty.
Color: When freshly milled, cherry has a light pinkish-brown hue. What sets cherry apart is its unique ability to darken to a rich, reddish-brown as it's exposed to light over time.
Density: Cherry is a hardwood but sits on the softer end of the scale, making it both durable and easy to work with.
Why It's Good for Dining Tables
Elegant Appearance: Cherry's warm tones add an aura of elegance and coziness to a dining space, making it a delightful focal point.
Maturity with Age: The transformation in color as cherry wood ages is a coveted feature, allowing owners to witness its evolution over time.
Workability: Its balanced hardness enables intricate designs and carvings, making it apt for bespoke dining tables.
Pros & Cons for Dining Tables
Pros:
Warm Ambiance: Cherry's tones create a warm ambiance that can enhance the dining experience.
Ease of Finishing: It responds well to stains and finishes, allowing customization while highlighting its natural beauty.
Stability: Cherry wood has good resistance to warping and twisting.
Cons:
Cost: Cherry is a premium wood, and its price reflects its quality and demand.
Sensitive to Light: The darkening process, while desirable to many, can be uneven if parts of the furniture are exposed to different amounts of light.
Softer Hardwood: It can be more susceptible to dents and scratches compared to harder woods like oak or maple.
Interesting Facts
Cherry trees, especially the black cherry, can grow up to 100 feet tall.
Cherry wood has been used historically not just for furniture, but also for fine musical instruments because of its resonant quality.
The darkening process of cherry wood when exposed to light is a result of its natural photo-reactivity.
What You Should Know
If you're seeking a consistent color for your cherry dining table, consider where it'll be placed in relation to windows and sunlight. Periodic rotation of the table or items on it can ensure even exposure and coloration.
How to Take Care of It
Cleaning: A soft cloth, slightly dampened with water, is ideal for cleaning. Immediate drying with a soft dry cloth will prevent moisture damage.
Protection: To guard against dents or scratches, utilize tablecloths, placemats, and coasters.
Sun Management: Use drapes or blinds if the table is near a window to manage the amount of sunlight it receives and ensure even darkening.
Regular Maintenance: Periodic application of a high-quality furniture wax or polish can protect the wood and enhance its sheen.
Guard Against Extremes: Cherry wood, like all woods, can be affected by extreme changes in temperature and humidity. Avoid placing it near radiators or air conditioners and consider using a humidifier or dehumidifier if needed.
Maple Wood for Custom Dining Tables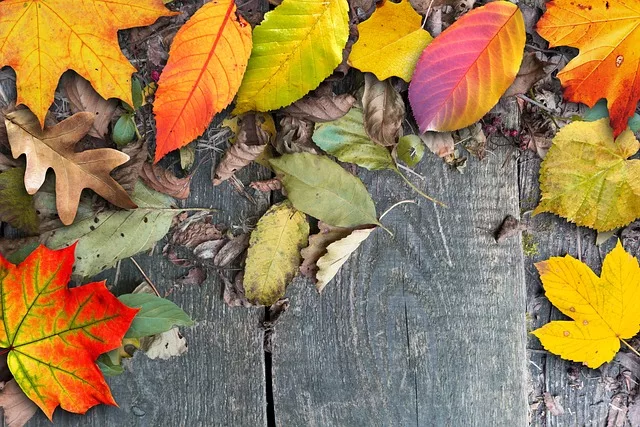 Maple is derived from the genus Acer and is native to Asia, Europe, North Africa, and North America. Recognized for its smooth texture and resilient nature, it has been a popular choice in furniture, cabinetry, and flooring for years.
Characteristics
Grain: Maple exhibits a typically straight grain, but certain variations, like birdseye maple, can display distinctive patterns and swirls.
Color: Freshly cut maple wood is usually pale, with a creamy-white to light reddish-brown hue. Unlike cherry, it tends to maintain its color over time, with minimal darkening.
Density: Maple is classified as a hardwood and is one of the harder domestic lumbers. This gives it excellent durability.
Why It's Good for Dining Tables
Resilience: Maple's inherent hardness makes it resistant to dings, dents, and scratches, perfect for a piece of furniture that will see daily use.
Consistent Appearance: Its subtle grain and consistent color allow it to fit seamlessly into a variety of interior styles, from rustic to modern.
Versatility: Maple can be stained to resemble more expensive woods, offering aesthetic versatility.
Pros & Cons for Dining Tables
Pros:
Durability: One of the harder domestic woods, maple can stand up to the rigors of daily use.
Clean Look: Maple's subtle grain patterns give it a clean, uniform appearance.
Stain Versatility: While beautiful in its natural state, maple also takes stains well, allowing for a range of color options.
Cons:
Cost: High-quality maple, especially specific varieties like birdseye or tiger maple, can come at a premium price.
Weight: Its hardness also means it's relatively heavy, which might make moving furniture a bit challenging.
Staining Challenges: Maple's dense grain can sometimes lead to blotchy stain absorption if not prepared correctly.
Interesting Facts
The distinctive patterns in birdseye maple are still a botanical mystery. The unique "eyes" are not considered a growth defect but are highly prized for their beauty.
Maple is also the wood of choice for bowling pins, wooden baseball bats, and even butcher blocks due to its durability.
The famous Stradivarius violins were crafted using maple.
What You Should Know
When purchasing a maple dining table, ensure you understand the type of maple used. Soft maple, often used as a more affordable alternative to hard maple, is still a good wood but doesn't offer the same level of durability.
How to Take Care of It
Cleaning: Dust and clean with a damp cloth, avoiding any abrasive materials. Wipe dry immediately.
Protection: Despite its durability, always use placemats, coasters, or tablecloths to guard against potential damage.
Avoid Direct Sunlight: While maple doesn't darken as dramatically as cherry, prolonged exposure to sunlight can still affect its color.
Maintenance: A periodic application of a non-silicone-based furniture polish can help maintain its luster.
Staining: If you decide to stain your maple furniture, ensure it's properly preconditioned to avoid a blotchy appearance.
Mahogany Wood for Custom Dining Tables
Mahogany is a sought-after tropical hardwood that originates from the Swietenia species, predominantly found in the tropical regions of Africa, Central and South America. Celebrated for its beauty and durability, it has long been a prime choice for furniture, boat construction, and musical instruments.
Characteristics
Grain: Mahogany showcases a straight, fine, and even grain that is free of voids and pockets. Its smoothness is often highlighted when polished.
Color: One of mahogany's most distinctive attributes is its reddish-brown hue. Over time, with exposure to light, it tends to darken and acquire a richer tone.
Density: Mahogany is a hardwood, yet it's not excessively heavy or hard, which makes it relatively easy to work with while still being durable.
Why It's Good for Dining Tables
Elegant Appearance: The rich, reddish-brown tones of mahogany exude an air of sophistication, adding a touch of classical elegance to any dining room.
Durability: While not the hardest wood, mahogany is resilient enough to withstand daily wear and tear, ensuring longevity.
Stability: Mahogany's tight grain structure reduces the chances of warping or splitting, making it ideal for large surfaces like dining tables.
Pros & Cons for Dining Tables
Pros:
Aesthetic Appeal: Its color and smooth grain structure make mahogany a visually appealing choice.
Longevity: A well-maintained mahogany table can be passed down through generations.
Consistent Appearance: Unlike some woods, mahogany has a more uniform appearance with fewer knots or irregularities.
Cons:
Cost: Genuine mahogany can be pricey, reflecting its quality and dwindling availability.
Environmental Concerns: Over-harvesting has led to mahogany being listed as an endangered species in some regions, making it essential to ensure its sustainability.
Maintenance: Mahogany can be prone to scratches, so it requires care during use.
Interesting Facts
Mahogany is often associated with fine musical instruments, especially guitars and pianos, due to its resonance.
Historically, mahogany was a favored wood in shipbuilding.
Mahogany trees can reach impressive heights, sometimes growing up to 150 feet tall or more.
What You Should Know
When purchasing mahogany, it's essential to verify its authenticity and origin. Due to its high demand, several other woods are sometimes passed off as mahogany. Also, considering the ecological concerns, it's wise to opt for sustainably harvested mahogany, certified by organizations like the Forest Stewardship Council.
How to Take Care of It
Cleaning: Use a soft cloth to dust regularly. For deeper cleaning, a damp cloth with mild soap works well, but ensure you wipe it dry immediately.
Protection: Protect the table from scratches and heat marks by using placemats, coasters, and trivets.
Sunlight: Limit the table's exposure to direct sunlight, as it can hasten the darkening process and potentially cause uneven coloration.
Regular Maintenance: Every so often, apply a high-quality wood polish or wax to maintain its sheen and protect the wood.
Avoid Sharp Objects: Given mahogany's susceptibility to scratches, be cautious with sharp objects or utensils on its surface.
Teak Wood for Custom Dining Tables
Teak, originating from the Tectona grandis tree, is a tropical hardwood primarily found in Southeast Asia, particularly in countries like India, Indonesia, and Myanmar. Due to its exceptional durability and resistance to elements, it's been the preferred choice for outdoor furniture, boat decks, and luxury interiors.
Characteristics
Grain: Teak showcases a straight grain pattern, although it can occasionally be wavy or interlocked. Its texture is coarse but even.
Color: Freshly milled teak possesses a golden-brown hue. Over time, especially when exposed to sunlight, teak can turn a silvery-gray.
Density: Teak is moderately heavy, robust, and hard, which lends it excellent durability without being too cumbersome to work with.
Why It's Good for Dining Tables
Natural Oils: Teak is rich in natural oils, making it exceptionally resistant to moisture and pests like termites.
Weather Resistance: Its inherent resistance to decay has made it the wood of choice for outdoor furniture. This property also ensures longevity for indoor pieces like dining tables.
Elegant Look: Teak has a warm, golden hue that provides a touch of luxury and elegance to any interior setting.
Pros & Cons for Dining Tables
Pros:
Low Maintenance: Due to its natural oils, teak requires minimal care, even if placed outdoors.
Durability: Teak is renowned for its longevity, often outlasting several generations.
Versatility: With its natural resistance to the elements, teak dining tables can be used both indoors and outdoors.
Cons:
Cost: Teak is among the more expensive woods, owing to its exceptional qualities and increasing rarity.
Environmental Impact: Over-harvesting has raised concerns about the sustainability of teak.
Color Change: The shift from golden-brown to silvery-gray might not be favorable to everyone, especially when used indoors.
Interesting Facts
Teak decks have been the hallmark of luxury ships and yachts because of its non-slip property and durability.
Due to its resistance to fire and water, teak has been used in critical architectural elements of historic Asian temples.
Ancient kingdoms in Southeast Asia valued teak so much that they managed and protected teak forests, understanding their long-term value.
What You Should Know
When purchasing teak furniture, it's vital to ensure its sustainability. Look for certifications from organizations like the Forest Stewardship Council to ensure you're getting responsibly sourced wood.
How to Take Care of It
Cleaning: For indoor tables, dust regularly with a soft cloth. For deeper cleans, use a mixture of mild soap and water, then wipe dry.
Protection: While teak is durable, it's still advisable to use placemats and coasters to prevent potential stains or heat marks.
Oiling: While not strictly necessary due to teak's natural oils, some people choose to oil their teak tables to maintain the golden hue. If you opt for this, ensure you use a teak-specific oil.
Sunlight: If you prefer the golden-brown hue, limit the table's exposure to direct sunlight to prevent the transition to a silvery-gray.
Avoid Harsh Chemicals: Teak's natural oils protect it, so avoid using harsh chemicals or cleaning agents that might strip these oils.
Ash Wood for Custom Dining Tables
Ash wood originates from trees belonging to the genus Fraxinus. Predominantly found in North America and parts of Europe and Asia, ash trees have long been used in various applications, from tools and sports equipment to furniture and musical instruments, owing to their strength and elasticity.
Characteristics
Grain: Ash exhibits a pronounced grain, similar in appearance to oak, but with a lighter coloration. This straight grain pattern gives ash a modern and linear aesthetic.
Color: Typically, ash varies from a light beige to a medium brown. Over time, exposure to light can cause it to develop a richer hue.
Density: Ash is a hardwood but is known for its relative lightness combined with excellent strength. Its resilience and shock resistance are particularly notable.
Why It's Good for Dining Tables
Strength: Despite being lightweight, ash wood offers impressive strength, making it ideal for a sturdy dining table.
Visual Appeal: The pronounced grain pattern and light color palette make it a great choice for contemporary or Scandinavian designs.
Flexibility: Ash wood can be stained and finished in various shades, offering versatility in design choices.
Pros & Cons for Dining Tables
Pros:
Durability: Ash dining tables can withstand everyday use and wear, thanks to the wood's inherent strength.
Easy to Work With: Ash is receptive to both hand and machine tools, allowing for intricate designs and detailing.
Sustainability: In regions like North America, ash is abundant, making it a more sustainable choice.
Cons:
Price: Quality ash wood can be pricier than some other hardwoods, though it is often less expensive than premium woods like walnut.
Variability: While the grain is usually straight, there can be variations, leading to differences in appearance between individual pieces.
Vulnerability to Insects: Ash trees have been under threat from pests like the emerald ash borer, which can impact availability and price.
Interesting Facts
Ash wood's elasticity makes it the wood of choice for producing baseball bats and traditional bows.
In Norse mythology, the world tree, Yggdrasil, which connects all realms of existence, is often thought to be an ash tree.
Historically, ash was used to make spears and tools, owing to its combination of lightness and strength.
What You Should Know
It's essential to be aware of the source of ash wood, especially considering the threat from the emerald ash borer in many regions. Ensuring your wood comes from a responsible and sustainable source can help support efforts to combat this pest.
How to Take Care of It
Cleaning: Use a soft cloth to dust the table regularly. For a deeper clean, a damp cloth with a mild detergent can be used, followed by a thorough drying to avoid moisture damage.
Protection: Using placemats, coasters, and tablecloths can help prevent scratches, heat marks, and stains.
Avoid Direct Sunlight: To prevent uneven fading or discoloration, try to keep the table out of prolonged direct sunlight.
Periodic Maintenance: Applying a quality wood polish or conditioner can help maintain the table's finish and enhance its lifespan.
Address Spills Immediately: Clean any spills promptly to prevent potential staining or damage to the wood's finish.
Beech Wood for Custom Dining Tables
Beech wood is derived from the Fagus genus trees, predominantly found in Europe, Asia, and North America. With its smooth surface and pale coloration, it's a popular choice for various furniture pieces, flooring, and even some culinary tools.
Characteristics
Grain: Beech has a straight grain with a fine, even texture, giving it a uniform appearance.
Color: Typically, beech ranges from a pale cream color, sometimes with a pink or brown hue. The color can darken slightly with prolonged exposure to light.
Density: Beech is considered a hardwood, known for its robustness and good bending properties.
Why It's Good for Dining Tables
Stability: Beech wood doesn't warp or buckle easily, which is crucial for flat surfaces like dining tables.
Appearance: The fine grain and pale coloration of beech lend themselves to both contemporary and traditional table designs.
Durability: Beech is a hard-wearing wood that can handle the rigors of daily use.
Pros & Cons for Dining Tables
Pros:
Affordability: Compared to some other hardwoods, beech often comes at a more affordable price point.
Versatility in Finishing: Beech wood takes well to stains, varnishes, and paints, allowing for a wide range of finish options.
Resistance to Shock: The wood's inherent strength and elasticity make it resistant to knocks and drops.
Cons:
Prone to Scratching: Despite its hardness, beech can be susceptible to scratches, especially in comparison to some other hardwoods.
Limited Natural Resistance: Beech isn't highly resistant to decay or pests without proper treatment or finishing.
Light Sensitivity: Prolonged exposure can change its color, which might be undesirable for some.
Interesting Facts
Historically, beech wood was used to create writing tablets, as it's easy to carve.
Beech trees have a long lifespan, with some living up to 300 years or more.
The smooth-grained nature of beech has made it a preferred choice for many wooden children's toys and tools.
What You Should Know
When sourcing beech for a dining table, it's essential to ensure it's been appropriately seasoned. Beech can warp if dried too quickly. Ideally, the wood should be kiln-dried to maintain its shape and stability.
How to Take Care of It
Cleaning: Regularly dust with a soft cloth. If needed, a damp cloth with a mild soap can help in removing stains, but it's crucial to dry the surface afterward to prevent moisture damage.
Protection: Utilize placemats, coasters, and tablecloths to prevent direct contact with hot objects and avoid potential stains.
Regular Maintenance: Depending on the finish, periodic polishing or waxing can help protect the wood and maintain its sheen.
Shield from Direct Sunlight: To prevent undue color changes, it's advisable to position the table away from direct sunlight or use window treatments.
Immediate Attention to Spills: Wipe off any spills immediately to prevent staining, especially if the table hasn't been sealed with a resistant finish.
Conclusion
Choosing the right wood for your dining table is a blend of practicality and aesthetics. By taking into account factors like usage, climate, budget, and personal preference, you can find a wood that not only stands the test of time but also beautifully complements your living space.